Analysis & Forecast

Weather
Ocean
Ice & Icebergs
Other Hazards

Data

Digital Forecasts
Electronic Marine Charting (ECDIS)
Environmental
Extratropical Storm Surge Models
Freezing Spray
GIS
Observations
Ocean
Past Weather
Probabilistic

Information

Product Information
Receiving Products
About OPC

News

Search
| | |
| --- | --- |
| Hurricane Warnings in Effect | Atlantic: High Seas |
Get to Know OPC - LT Joe Phillips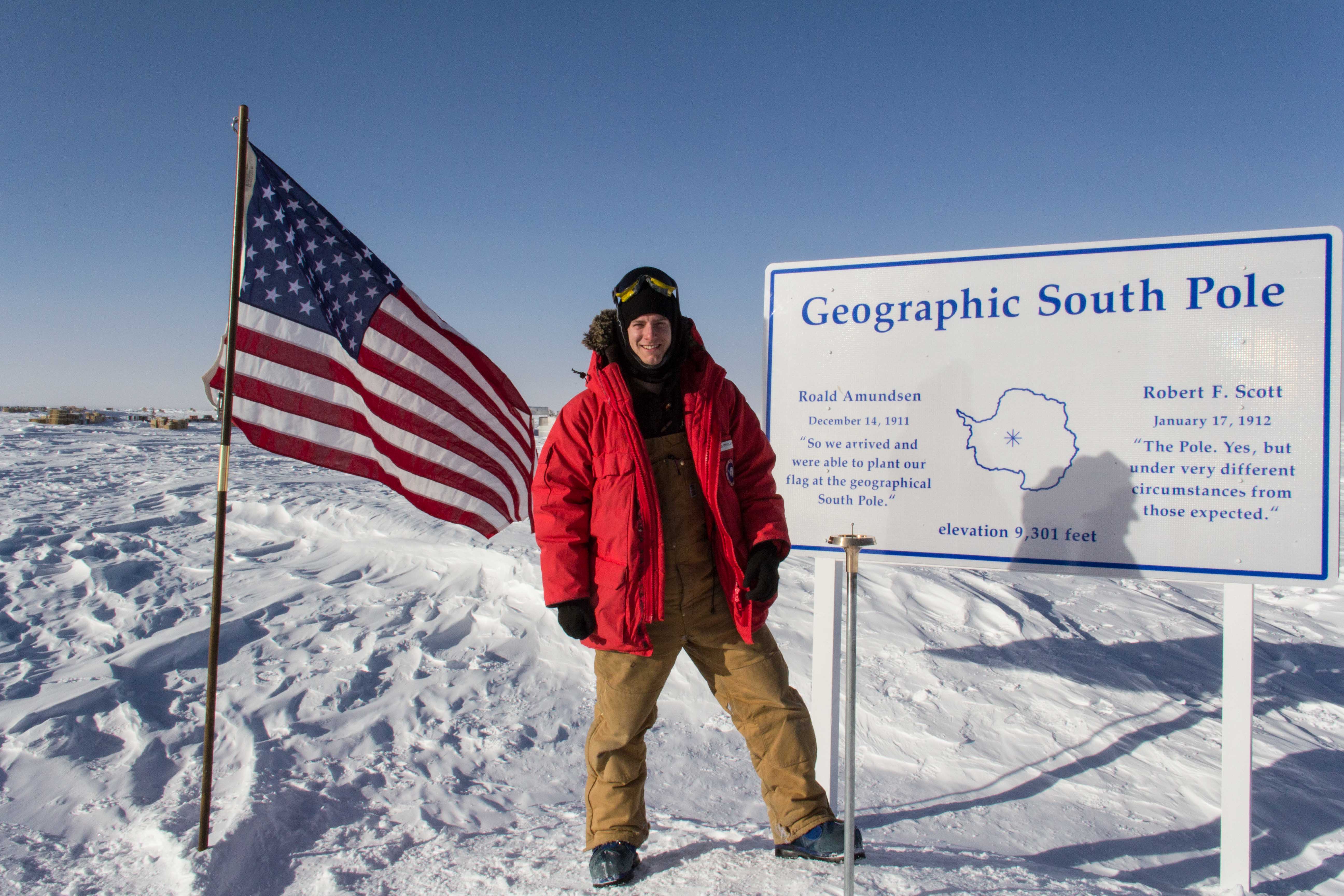 LT Joe Phillips, NOAA Corps
Technical Operations Coordination Meteorologist
Ocean Applications Branch
Ocean Prediction Center
Can you please explain your role at the OPC?
I'm a NOAA Corps Officer currently assigned to the Ocean Prediction Center as the Ocean Applications Branch's Technical Operations Coordination Meteorologist. In simpler terms, I take on special projects that help create and enhance forecast tools and products. My projects and duties change regularly, which keeps me on my toes and gives me knew perspectives on how to approach the next project. I'm finding it very interesting, challenging and fun!
Did you do undergraduate or graduate work with meteorology or atmospheric sciences?
I'm a graduate of the University of North Carolina at Asheville and received a bachelor's of science in atmospheric sciences. While in school, I did hurricane research through the University of South Florida and also worked as an intern with the US Navy.

After graduating, I applied and was accepted into the NOAA Corps. My first 6 months as a NOAA Corps Officer was taking a lot of maritime related courses. One of my favorite courses was Meteorology! In 2015, I used these courses and others to test for and receive my US Coast Guard 1600 gross ton Mates license.
What inspired you to study meteorology at UNCA, or sparked your interest in the weather?
I was captivated by the sky growing up and often found my face pressed against a window or outside staring at it. Oddly, I was never content with the weather we had and I always wanted more. I really enjoyed it when it was hot or cold outside and when we had hail or a lot of lightning in our thunderstorms. I always wanted more weather! So naturally, I pursued a degree in atmospheric sciences.
NOAA Corps? Can you elaborate?
The NOAA Commissioned Officer Corps, or NOAA Corps, is one of the seven uniformed services of the United States. NOAA Corps traces its roots back to the former Survey of the Coast, established in 1807 by President Thomas Jefferson. Today, NOAA Corps officers operate ships, fly aircraft, facilitate research projects, conduct diving operations and serve in staff positions throughout NOAA.

NOAA Corps is currently authorized to 321 commissioned officers and the officers rotate between ship or aircraft assignments to shore based assignments.

I really enjoy the variety that comes with my job as a NOAA Corps officer. I'm assigned to the Ocean Prediction Center right now, but before this, I sailed on the NOAA Ship Rainier as a junior officer and was station chief of NOAA's Atmospheric Research Observatory at South Pole Station, Antarctica. Each assignment I've had so far has taken me to amazing places around the world and has given me a wealth of experience.
Given those assignments, I'm sure you have some exciting weather stories. Care to share any?
Winter at South Pole Station is a very unique experience and weather-wise is considered one of the most extreme places on earth to live in. The daily weather is a mix of cold with blinding white out conditions and extremely cold with clear skies. Either way, it's cold! On one of those extremely cold days we saw temperatures reach -105.3F!
Where do you see yourself in the next 10 years?
I think it's impossible for me to imagine where I'll be in 10 years because I never thought I'd be where I'm at today. If I continue with a career in NOAA Corps though, my next assignment will be an operations officer assignment aboard one of NOAA's ships.
View all stories in "Get to Know OPC"