Analysis & Forecast

Weather
Ocean
Ice & Icebergs
Other Hazards

Data

Digital Forecasts
Electronic Marine Charting (ECDIS)
Environmental
Extratropical Storm Surge Models
Freezing Spray
GIS
Observations
Ocean
Past Weather
Probabilistic

Information

Product Information
Receiving Products
About OPC

News

Search
OPC Virtual Tour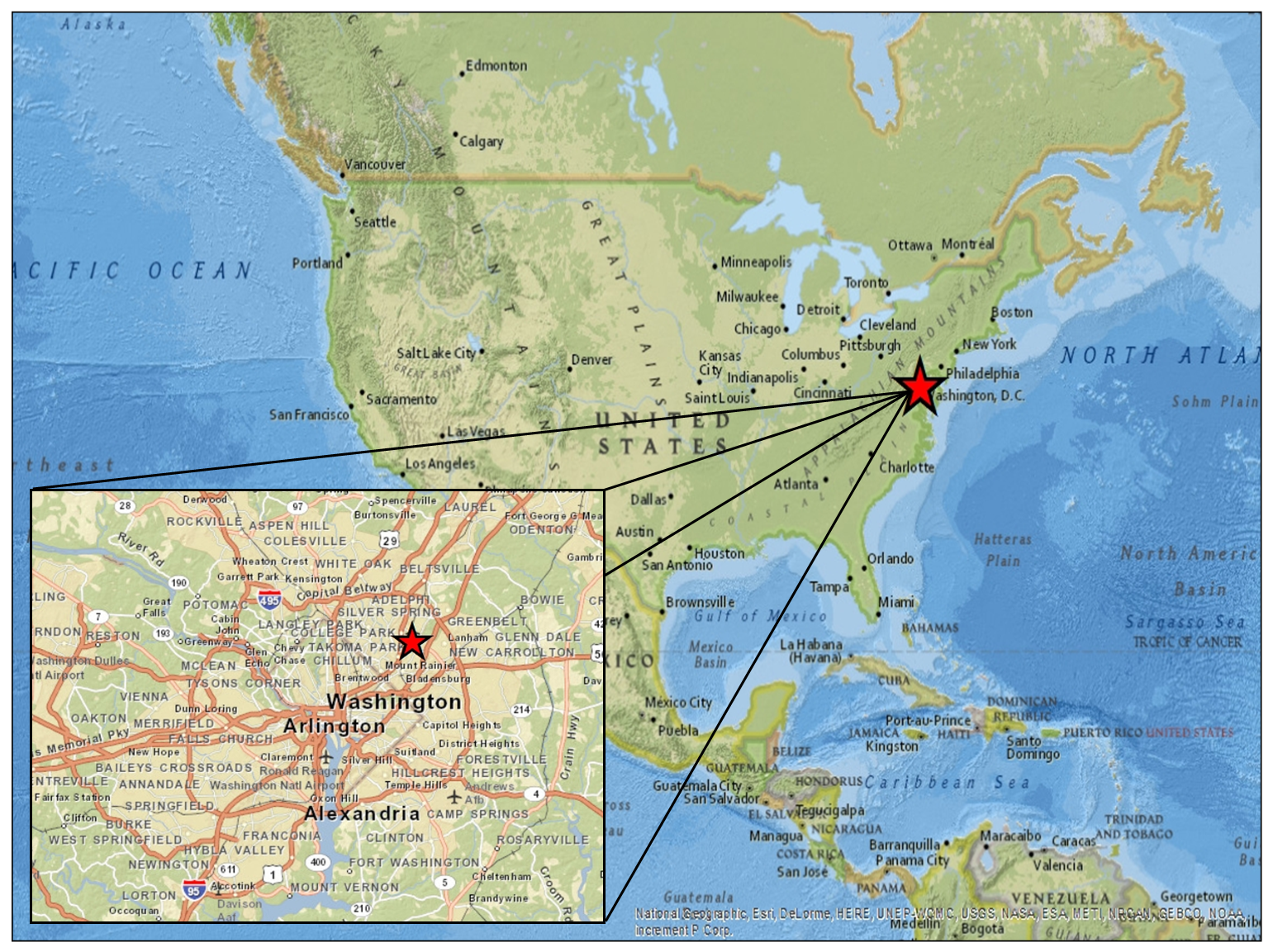 The Ocean Prediction Center is located at the NOAA Center for Weather and Climate Prediction (NCWCP), on a 50-acre section of the University of Maryland's M-Square Research and Technology Park in College Park, MD. Centered just 8 miles from the Nation's Capital, the NCWCP building was designed to meet the 'LEED Gold standard'; the building's design incorporates sustainability features such as water-sensitive site design, a green roof, bio retention, energy modeling, day lighting, and low lifecycle environmental impact building materials and finishes.


Aside from the OPC, other tenants at the NCWCP include approximately 800 employees of NOAA's National Weather Service (NWS), National Environmental Satellite, Data and Information Service (NESDIS), and the Office of Oceanic and Atmospheric Research (OAR).


OPC issued the first operational surface analysis chart from the NCWCP building July 02, 2012 at 1200 UTC.





Aerial pictures of the NCWCP (click each image to enlarge):
| | | |
| --- | --- | --- |
| | | |
| Front (facing north), NCWCP | Side | Back |
Other views of the NCWCP, including the atrium (click each image to enlarge):
| | | |
| --- | --- | --- |
| | | |
| Front, NCWCP | Back (facing west) | Atrium |
The OPC operations center is housed on the fourth floor, in the northeast corner of the NCWCP building. The OPC consists of five operational desks, four of which are split geographically between the Atlantic and Pacific Ocean basins. The fifth desk, the Outlook desk, focuses on the longer range portion of forecasts for both the Atlantic and Pacific Ocean basins. The development/backup desk is for emergency purposes should an operational workstation suffer catastrophic failure.


The image below is a clickable / interactive picture of the OPC operations floor. This is the nerve center of the OPC, where meteorologists prepare and disseminate over 150 forecast products daily from the following desks: Atlantic High Seas, Pacific High Seas, Atlantic Regional, Pacific Regional, Outlook, and the Backup/Development desk. For more information about each forecast desk, including the desk specific duties and descriptions, click on the name of the desk below.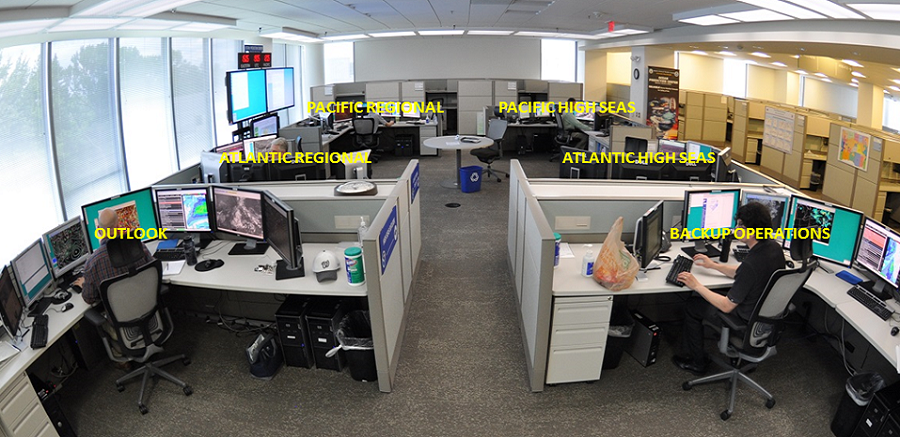 Click on image for individual desk descriptions!
Other views of the OPC operations floor (click each image to enlarge):
| | | |
| --- | --- | --- |
| | | |
| Perspective from Outlook Desk | Facing the High Seas Desks | Perspective from Pacific side |